The Government of India recently banned a few Chinese apps, including the famous Tiktok app.
Why India bans 59 Chinese apps including Tiktok, Helo and WeChat?
According to the Government of India, these apps were banned due to "Sovereignty and Security" issues. Many of these apps were available for Android devices and Apple iPhone. The government used Section 69A of the Information Technology Act to ban the 59 Chinese smartphone apps. For a long time, there have been privacy and data security issues with several apps, which include but not limited to stealing data. The Chinese apps have been removed from the Google Play store and Apple Store for India. This also results in a plethora of opportunities for the Indian competitors having similar apps to the banned Chinese apps to target exponential business and growth.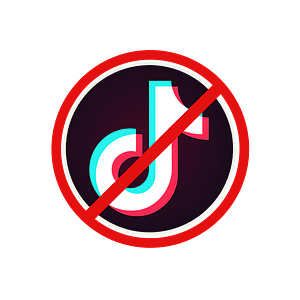 Here are the list of Chinese apps banned in India:
TikTok

Shareit

Kwai

UC Browser

Baidu map

Shein

Clash of Kings

DU battery saver

Helo

Likee

YouCam makeup

Mi Community

CM Browser

Virus

Cleaner

APUS Browser

ROMWE

Club Factory

Newsdog

Beutry Plus

WeChat

UC News

QQ Mail

Weibo

Xender

QQ Music

QQ Newsfeed

Bigo Live

SelfieCity

Mail Master

Parallel Space

Mi Video Call — Xiaomi

WeSync

ES File Explorer

Viva Video — QU Video Inc

Meitu

Vigo Video

New Video Status

DU Recorder

Vault- Hide

Cache Cleaner DU App studio

DU Cleaner

DU Browser

Hago Play With New Friends

Cam Scanner

Clean Master – Cheetah Mobile

Wonder Camera

Photo Wonder

QQ Player

We Meet

Sweet Selfie

Baidu Translate

Vmate

QQ International

QQ Security Center

QQ Launcher

U Video

V fly Status Video

Mobile Legends

DU Privacy
In today's world, our life depends largely on the various apps we use, including banking, gaming and social media apps. So, you cannot stay away from the apps but you can try to be safe and stay at a distance from malicious apps.
How to stay protected from insecure and malicious apps?
Official sources: Ensure that your mobile apps are installed from reputed sources, such as Google Play store and Apple store. Even reputed sources have a few malicious apps that remain undetected. However, as these sources have stringent security checks, your chances to download genuine and secure apps are higher.
Review: When you download an app, ensure that you do an extensive background check. For example, when you download an app from Google Play store, check the following:
Downloads: Verify the number of downloads. Higher number of downloads is a positive factor. As a benchmark, downloads of 10000 or more can be considered for download.
Reviews: Read the reviews and feedback from other users. Additionally, check the number of reviews. The higher number of reviews suggests that reviews are genuine. If there are only a few reviews, it could be a case where the app team themselves have posted the reviews, or the app may be a newly launched one. It is also not recommended to download newly launched apps as these may have multiple security risks. As and when later versions of an app are released, the security risks are usually mitigated.
Rating: The apps are rated by users. The higher the rating, the better it is. As a benchmark, a rating of 4 and above can be considered for download.
Developer contact: Ensure that this information is available in the app home page in the app store. Fake and malicious apps usually do not have this information. Visit the developer website and research about other apps developed by the developer. Additionally, check if an official email address is listed in the app home page and verify it is genuine.
Editors choice: Ensure that your app is recommended by the app store Editors. For example, in Google Play store, you can check if "Editors Choice" is displayed in the app home page.
Permission: Earlier, apps used to ask permission while installing. However, in the latest versions of Android, apps do not ask permission while downloading but only when you open the apps for the first time after you install it. Ensure that the permission requested by apps is appropriate. For example, a food delivery app may require access to your location but a game or planner app does not require access to your location. Similarly, a Music Player app may need access to your Storage but does not need access to your Camera, Microphone or Contacts. If an app is requesting too many permissions that are not relevant, it may not be a safe one to use. Uninstall apps that are crossing their borders. Moreover, to allow or deny permissions, go to Settings>Apps in your Smartphone.
Review installed apps: Frequently review the apps installed in your Smartphone. Uninstall any app that you have not used for 30 days or more.
Security software: Similar to your computer, your phone also requires security software to detect malicious elements in the app. Most of the genuine and reputed brands provide security software by default. If your Smartphone Company has not installed security software, download a reputed one from the app store.