Today, most of us shop online. One of the major advantages of online shopping is the convenience it offers. You can shop from anywhere in the world at any time you choose, if you have good Internet connection and a digital device, such as a Laptop or Smartphone.
There are numerous online shopping portals offering host of products and benefits, which will be delivered to the comfort of your home. Online shopping provides numerous advantages, such as saving time, saving money as a result of competitive pricing, and opportunities to analyze the reviews and feedback from fellow shoppers. Consequently, online shopping is increasingly becoming popular among Internet users.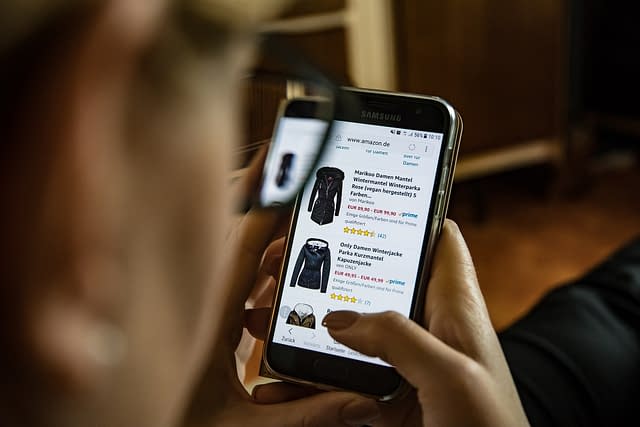 However, as the famous idiom goes, there is always "the other side of the coin!" With numerous benefits on one hand, online shopping has its own share of threats and risks on the other hand.
Some of the major risks in online shopping
You bought a product from an online seller and the product is never delivered.
You ordered a product expecting a certain level of quality based on the product description, advertisement or seller's assurance in the online shopping website but you received a product with inferior quality.
You provided confidential and financial information in the online shopping website and that information is compromised and used against you in fraudulent or criminal ways.
You buy a product from an International shopping website and the product gets stuck in customs and import formalities.
Have you encountered any of these risk scenarios? In today's digital world, millions of customers indulge in online shopping and are subjected to these risks and threats. Let us discuss how to safeguard from threats and risks associated with online shopping.
How to stay protected when shopping online?
There are several measures that you should take before and during online shopping. Some of them are listed here:
Shop from reputed websites: Ensure that the shopping websites you use have a good track record. Read and analyze reviews about the website provided in Internet sources, such as the social media, discussion forums, blogs, and other relevant websites. Always shop from reputed and trusted websites and brands, such as Amazon and Flipkart.
Verify security: Ensure that you shop only from secure websites (https).
Verify the history: Ensure the shopping website you use is functional for a considerable period of time and has executed several transactions.
Research before you purchase: Verify and research about the shopping website and products by talking to people who already have shopping experience from the same website.
Verify the track record of the seller: In shopping websites, products are sold by different sellers. Verify that the track record of your seller is good. Review the seller feedback provided by other buyers.
Read terms and conditions: This is an area overlooked by most of the buyers. Ensure that you have absolute clarity about relevant information, such as delivery charges and return policies for the product that you intent to purchase.
Do not save credit card information: Ensure that you do not save your credit card details in shopping websites. There will be an option such as "Remember my card details." As a good practice, never select this option. It is recommended to manually fill in the card details each time you shop.
Use secured Wi-Fi: As you will be performing financial transactions using your credit card, bank account or wallet, it is always safe to use a secured Wi-Fi connection. Avoid using Public Wi-Fi.
Use strong password: Ensure that you use a strong password. If a hacker gains access to your account, they can inflict you with several damages. For example, they can change the shipping address and take advantage of any points in your wallet.
Be aware of customs and import rules: Ensure that you are aware of customs and import rules and formalities before you place orders in International shopping websites.
Report fraud and take action: If you do not receive a product or receives a faulty product or a product that does not meet your expectations, report to the customer support of the shopping portal. If you observe any financial irregularities, report to your bank or credit card issuing authority as the case may be. If resolutions are not coming your way, escalate and report to Police.